Who We Are
OREP.org, has been providing E&O insurance to the real estate professionals since 2002.
OREP provides low-cost E&O and general liability insurance to energy raters/auditors and to Energy Contractors.
OREP publishes award-winning Working RE Magazine, reaching 90,000 real estate professions in print and online.
Business by the Golden Rule
OREP Mission: Business by Golden Rule: treating all who contact us for help as we would expect to be treated: with honesty, courtesy and efficiency.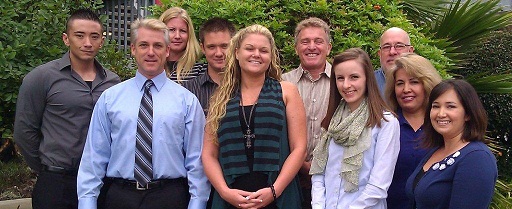 OREP now in our 12th year!
Staff: (L-R) Michael, Kevin, Lori, Isaac, Ashley, David, Carolynn, Clark, Maria, Cary, Jason
Senior Broker, David Brauner, has been providing valuable professional benefits- such as E&O insurance, education and information, to real estate professionals for over 20 years. OREP is dedicated to bringing appraisers, home inspectors and other real estate professionals a valuable package of low-cost professional support, including E&O, education and information.
OREP publishes Working RE Magazine, winner of the Apex Award for publication excellence.
David Brauner Insurance Services / OREP
6760 University Ave, Suite 250
San Diego, CA 92115
Ph. (888) 347-5273 toll free
Email: info@orep.org
Fax: (619) 704-0567 (preferred) or (619) 269-3884 (alternate)
Agent/Broker: David Brauner/David Brauner Insurance Services – Calif. Ins. license #0C89873. Licensed in 49 states. Please call for license number in your state.