Energy Raters Insurance Claim Scenarios and Example Insurance Claims

Possible Claims Scenarios
In order to qualify for federal tax incentives and other programs, homeowners, builders and others must have their building certified energy efficient by qualified energy raters. RESNET, the national standards making body for building energy efficiency rating systems, requires energy raters to be qualified by training and testing and also requires raters be properly insured. In addition to these requirements, there are potential exposures for any professional when entering a client's home and reporting findings.
Energy consultants are responsible for energy audits and cost saving services that can help the client meet energy efficiency standards that can qualify them for state funded incentives.  Some sample claims can include: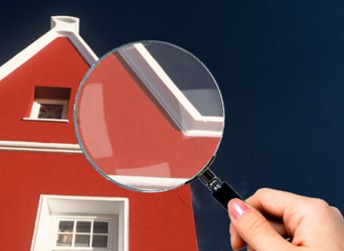 1. An Energy Consultant is hired to test the duct work of a home for airflow leakage. The consultant certifies that the duct work is within compliance with state guidelines. Less than one year later the owner of the home is in the process of selling the home.  Another inspection is required but the buyer's inspector determines that the home is not in compliance and the deal falls through because of it. (E&O Claim)
2. An Energy Consultant is hired by a homeowner's association to complete a full evaluation of a residential high rise.  The Energy Consultant recommends that the association make upgrades to all of the lighting in the common areas and replace all of the community washer/dryers. The Energy Consultant guarantees that the Home Owners Association will save more than 30 percent in energy costs annually.  After the first year, the energy savings is 22 percent. The Homeowners Association sues for the difference alleging professional negligence. (E&O Claim)
3. An Energy Consultant is hired by a builder to design an efficiency program for a new community that the builder is developing that will allow the builder to qualify for state funded incentives. Upon completing the development, it is discovered that the builder has not met efficiency requirements and is therefore not eligible to receive incentives. The builder sues the consultant for the amount the incentives would have been. (E&O Claim)
4. An Energy Consultant knocks over an antique vase valued at $10,000 while doing an energy audit of the subject building. (General Liability Claim)
5. An Energy Consultant hits and seriously injures a family member while backing out of the driveway at the subject property. (General Liability Claim)
Contact Energy Raters Insurance
Click for application: Complete for quick quote.
Email: info@orep.org
Phone: 888-347-5273
Fax: 619-704-0567
Energy Raters Insurance
6760 University Ave. #250
San Diego, CA 92115
David Brauner Calif. Insurance Lic. #0C89873
David Brauner/David Brauner Insurance Services